(Right:
The Shags
.)
In the mid-1960s, the state of Connecticut actually did have popular garage rock bands on the radio. Local groups influenced by such bands as
The
Beatles
, The
Byrds
,
The
Rascals
,
Them
and others, ruled, for a brief time, the Connecticut airwaves. Now,
Sundazed Music
has put together a nice CD (& vinyl LP!) collection of these bands,
Don't Press Your Luck! The In Sounds of 60s Connecticut
. The album features choice cuts from 1966-68 of such bands as
The Shags
, the
Bram Rigg Set
, the
Wildweeds
(who formed the foundation for the later
NRBQ
) and the
Lively Ones
. All these groups' singles were local hits heard between New Haven and Hartford, and beyond.
This article
from the NY Times gives a little bit of background on some of the groups, as well as Walliford-based producer Thomas "Doc" Cavalier.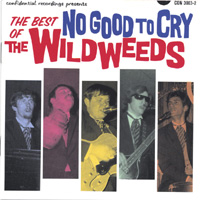 Yep, I've ordered this for the library. Despite some rough production, the CD provides a good showcase for these bands that never were able to break through nationally but became, for a brief time, local heroes to the kids. The performers themselves were mostly high school & college kids, whose bands broke up due to outside realities, like school/college graduation and the draft, among other factors. But the sense of fun and enthusiasm these guys had in their prime becomes totally infectious with each listen. -Ed
Links: From 1967:
The Wildweeds on YouTube